---
Quant Smart Maintenance
What is Quant Smart Maintenance?
Quant Smart Maintenance is our way of combining employee knowledge, leading processes and methodologies, world-class safety stewardship and a tailored digital platform. A maintenance partnership with Quant enables a structured journey towards improved maintenance and digitalization.
How are we driving the change?
A partnership starts with a review of the customer's current maintenance maturity and their needs. We take the customer on a journey by putting basic maintenance and a good safety practice in place before moving up through availability focused and plant performance focused maintenance to reach Smart Maintenance. This drives strong safety results, maintenance cost optimization and improved plant efficiency.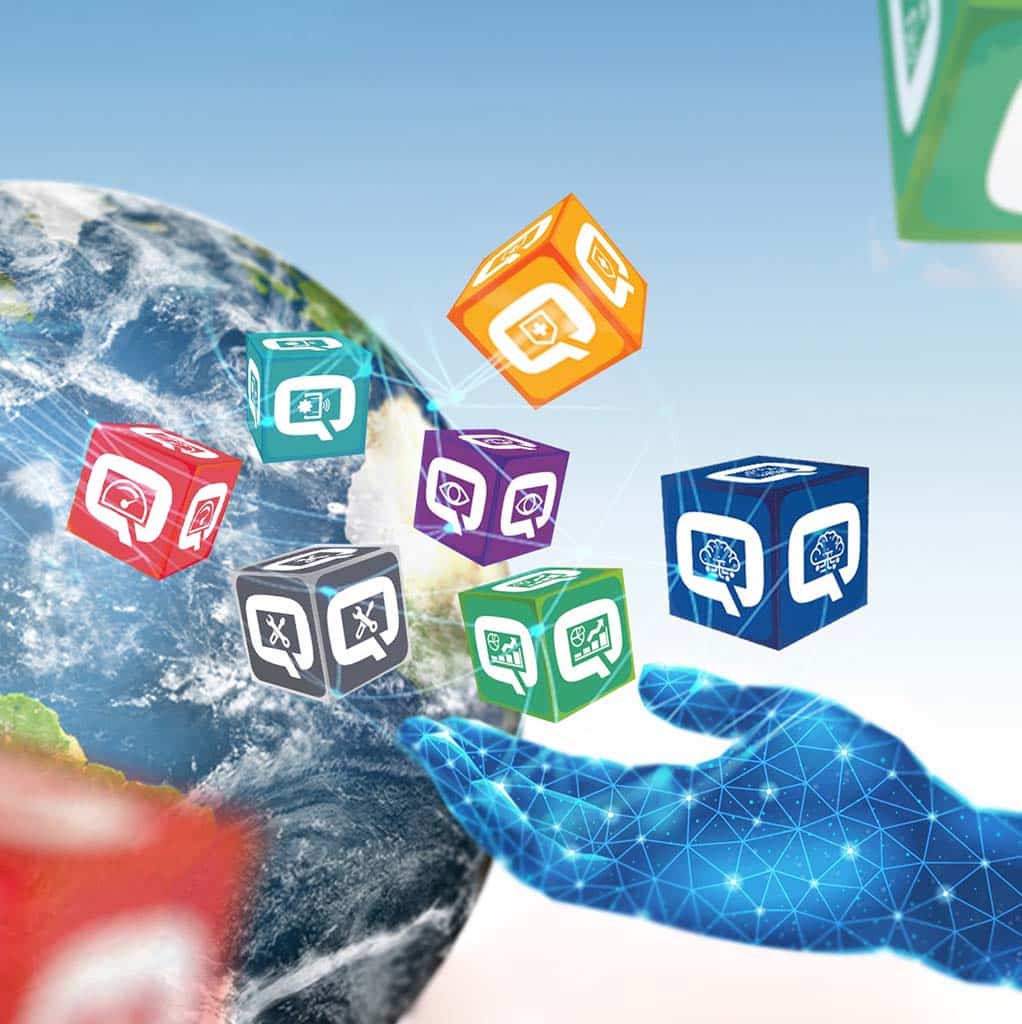 Digital tools for outstanding plant performance
Digitalization is a key differentiator between outsourced and in-house industrial maintenance. The underlying technology is developing very fast, making in-house development challenging.
We can identify, integrate, and apply new solutions in an agile and cost-efficient manner.
Achieve your goals by partnering with Quant
Quant is the number one partner in supporting the customer journey towards Smart Maintenance.
Smart Maintenance is achieved by a systematic maintenance approach with integrated digital tools to drive sustainability, plant performance, cost optimization, and safety.
Sample components of our scope of services
Strategic maintenance development and planning

All businesses need a long-term strategic plan for maintenance, covering all aspects of maintenance development and execution in a plant. The plan shall set the direction for how to reach a desired futurate state for your operations and asset life cycle.

We help our clients to develop a maintenance strategy with support from our industry subject matter experts around the globe, who will develop a unique 3MP "Maintenance Management Master Plan" for each site together with the local organization. A maintenance organization supported by Quant will use various methods, processes, and tools to operate the business in line with the maintenance strategy.
Reliability, availability, maintainability and safety centered approach

Reliability has a broad meaning in our daily life. In technical terms, reliability is defined as "the probability that a product, equipment and/or piece or system performs its intended function without failure under specified conditions for a specified period of time".

It is common that business do not have full control of its cost of unreliability (COUR) and by that do not have the overall picture of what cost arises from reliability related failures in production assets, including the cost of repairing equipment after failure as well as the production lost value (quality and quantity).

Rightly deployed, reliability centered maintenance means that the technical availability of an asset will be as high as the chosen maintenance strategy and spend budget allows in a specific industry.

We support our clients to develop our reliability centered maintenance approach with support from our reliability engineers, implement and execute while at the same time understand and take measures to minimize cost of unreliability and improve technical availability.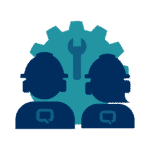 World class maintenance execution

Efficiency in maintenance execution is an important key factor in all industries. Workforce, methods, digital tools, and processes for maintenance need to be aligned to realize untapped potential within the field of craft utilization, performance and quality – overall craft efficiency (OCE).

Quant have global cases showing improvements in the range of 10-20% over a period of 3 years, in regard of Overall Craft Efficiency when deploying Quants processes, systems and digital tools for maintenance execution improvement.
Plant performance

Quant´s plant performance solutions serve to increase the effective use of existing production facilities, with the aim to improve client overall equipment effectiveness (OEE) and technical availability for its production assets.

Effects are reached by a systematic focus on reliability and continuous improvements of the production process with objective to reduce downtime, increases average production rates and improves yield and output quality.

The process is supported by state-of-the-art digital tools as quantEffect™ and quantNumbers™ to support extended improvements.

The outcome directly impacts customers' OEE and technical availability with reduced unit cost, improved EBITDA as well as balance sheet metrics such as return on capital employed (ROCE) and return on net assets (RONA).
Supply chain & spare part management

Through our supply chain and spare part management optimization processes, we can help our clients to reduce cost of unreliability (COUR) and save cost related inventory and spare parts.

Some industry benchmark indicates that 30-40% of unplanned asset down time are related to stock outs which in turn also impacts maintenance craft utilization with up to 30% loss of utilization while the crew are waiting for right spare part.

Quant benchmark shows that as much as 15-25% of maintenance spare part spend could be saved when a stringent business process is implemented and aligned with CMMS system as quantWorx or any other proven enterprise asset management (EAM) system platform.
Sustainability focused asset life cycle management

An asset life cycle is the series of stages involved in the management of a plant or asset.

We support our clients during all phases in the asset life cycle, where focus in the early stages is to build the right foundation, organization, skills, processes, tools, and systems, to the operational processes, where Quant put focus on maintenance engineering and improvement, maintenance execution and people and skill development among other things, all in all aimed to optimize output and return on assets for our clients.

The importance of any given asset life cycle is determined by several factors, including how costly the asset is, how crucial to its business or not, and the overall reliability of the asset.

The asset life cycle can be tracked in different ways and is generally monitored in some way at every company, where efficient enterprise asset management (EAM) system combined with BI tools caters for a fact-based approach when optimizing operations and maintenance.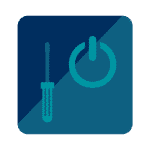 Embedded digital solutions

We believe that embedded digital solutions serves as an enabler to reach world class maintenance. However, to reach the full potential, all digital solutions needs to be combined with skilled employees, tailored processes, and a world leading service culture.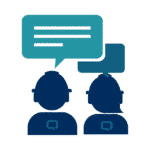 Organization – people and culture

From embedding superior safety practices and building a true service culture, to optimizing maintenance cost and improving plant performance, people make the difference

Quant as a company set pride in developing our maintenance employees to "service professionals" – empowering employees to realize the full potential of maintenance as well as their skills and knowhow. Change is supported by experienced leaders, colleagues, and subject matter experts, in our global and regional networks, through Quant Academy with tailored trainings as World Leading Service Trainings as one example.
We offer you tailored
partnership models
Our partnership models are not one-size-fits-all, they are offered and tailored by combing Quant services and contractual models in a way that suites each customer's unique needs, emphasizing shared risk and return, and common objectives.
Reaching success
with our customers
December 5, 2023
Quant Americas joins the Blue November campaign
In November, Quant Americas joined the…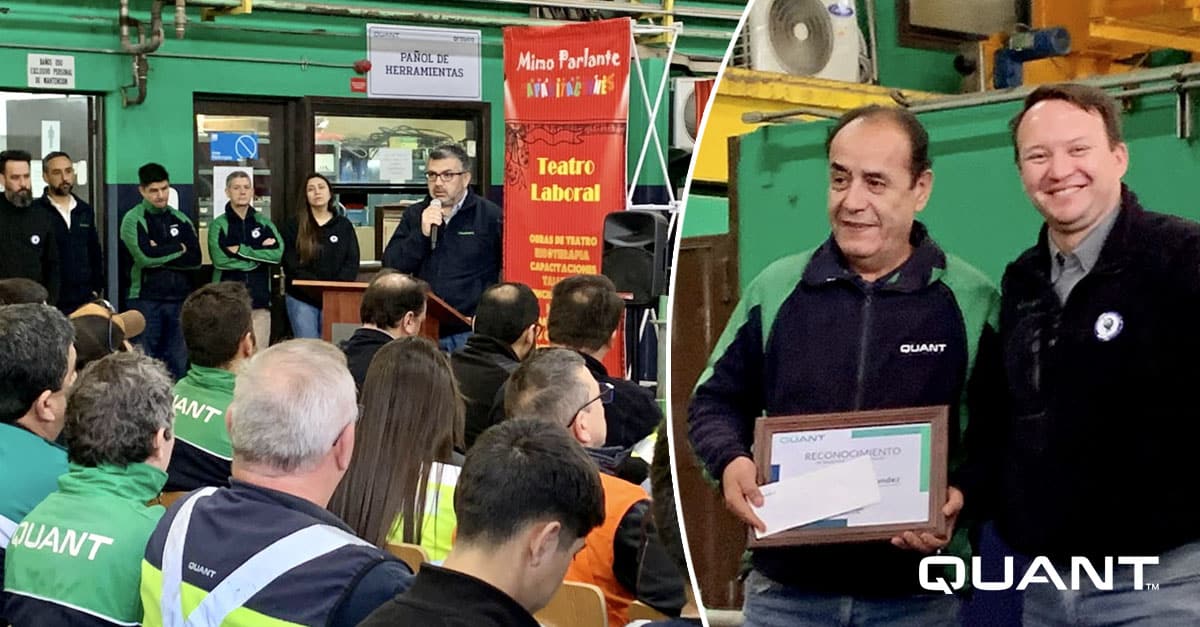 November 30, 2023
One year of partnership with Arauco
We are proud to announce that…

November 22, 2023
Patricio Ibarra appointed as Country Manager for Brazil
From November, Patricio Ibarra will be…


Curious about what
we can do for you?
With our wide network and solid experience, we can support customers in a wide range of industries and locations.