---
Safety – our number one choice
Safety first!
At Quant, safety is our choice. We have developed and implemented a comprehensive set of safety procedures and processes, which are being continuously improved. This helps us in our work to strengthen our safety culture even further, and thus to reduce the number and severity of work-related incidents.
Our operations and safety are always interlinked, and all of us at Quant share the belief that all injuries are preventable. Having safety as a cornerstone in the development of our operational processes is thus crucial!
Improving safety with
our digital tools
We are continuously working on developing and improving safety at the sites where we operate. Part of this is the Quant digital toolbox in general and quantShield© in particular, which is our tool for boosting safety and sustainability.
quantShield© empowers the safety culture, gives instant information about safety hazards and simplifies the continuous improvement and knowledge sharing, all of which contribute to increased transparency and performance management for our customers.
---
---
15 years without
Lost Time Incidents
Metsä Wood Punkaharju:
Taking safety to a new level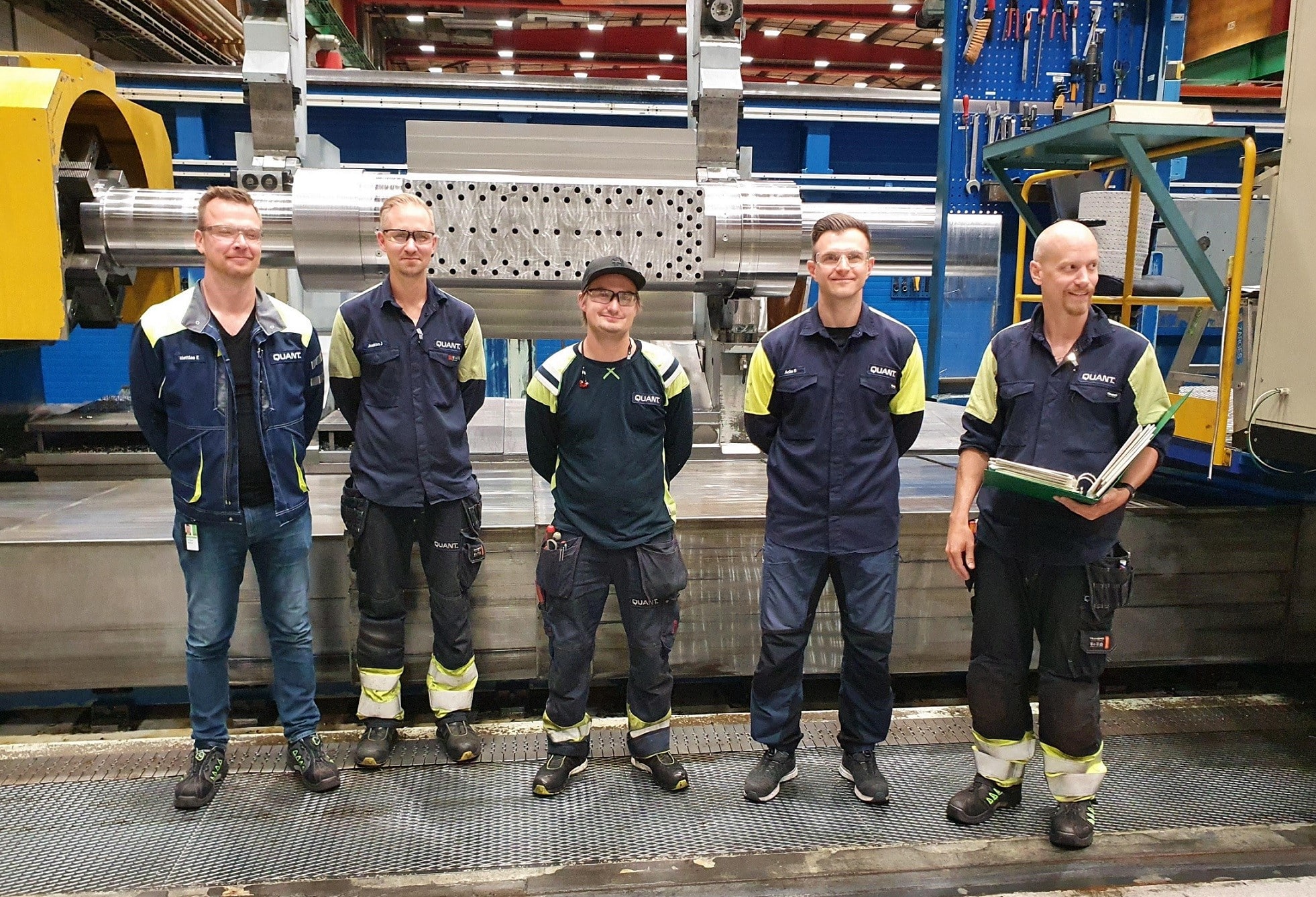 5000 days without
Lost Time Incidents
---
Our safety culture
We are committed to delivering our services responsibly and safely, preventing harm to our employees, customers, contractors, local communities and the environment.
Some of the main elements driving our safety culture are the Quant Life Saving Rules, which helps us driving safety awareness and behavior. To analyze and learn from all safety events, and to use these learnings for our preventive safety work. Another main factor is to always walk the talk, from top floor to shop floor.
---
Well-being at work
Our people are our most valuable asset and the core of our business. The expertise and skills of our employees are crucial for Quant being able to support our customers and building successful partnerships. Thus, the well-being of our people is a top priority for us.
We listen to our employees through employee satisfaction surveys, and we strive to keep our employees healthy and safe by attaining the highest possible safety standards. By building a strong company culture with shared values, goals, attitudes and practices, we create a team spirit which enables Quant employees to easily work across regions and functions.
---