April 7, 2022
Supporting people development and building customer value across the globe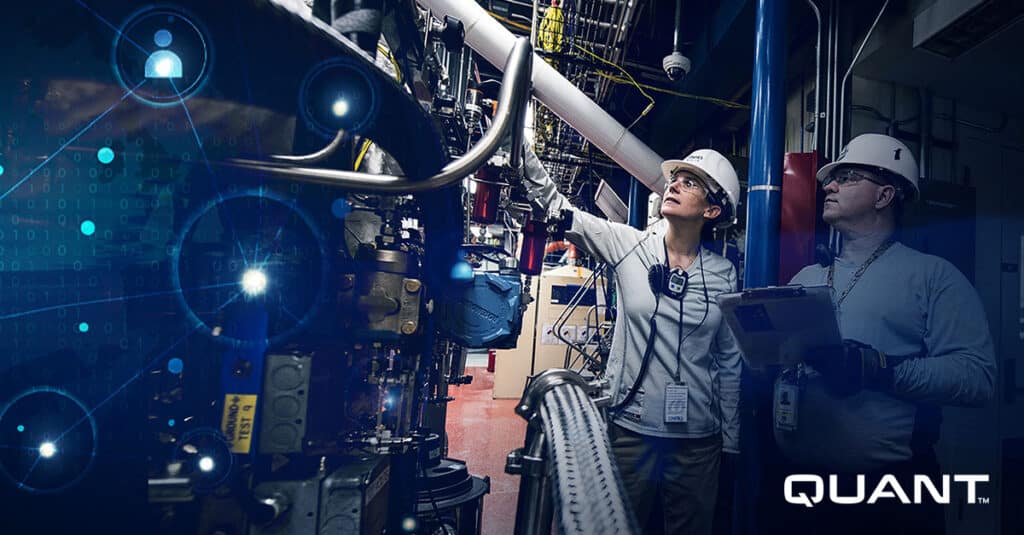 Recently, Quant Academy completed another successful Quant Site Management Training course, which is not only an important part of people development but also a great benefit to our customers. Participants are trained in a wide range of subjects throughout the course and are asked to complete an individual project, based on the course contents, benefiting Quant and our customers.
At Quant, empowering employees and supporting their development is a crucial part of our business. People development is a commitment to our employees as well as to our customers and other stakeholders, and one of the key initiatives in our strategy. Quant Academy is in place to deliver on this commitment. The purpose of Quant Academy is to train our people and provide competence development programs, such as the Site Management Training Program.
Recently, another successful Quant Site Management training course was completed, covering topics such as customer relationships, leadership, service culture, and the Quant operational model for 25 Quant employees. The program was started in the beginning of Quant's establishment, and has been improved and revised during the years,
– It is a wonderful introduction to Quant, and it gives a sense of family, a sense of belonging, since we are spread out across the world, says William Bench, VP Business Development US, and one of the instructors of the course.
"A big benefit also to our customers"
The Site Management Training Program gathers Quant employees working in different roles from all over the world. The program is a great opportunity to network within Quant, to exchange experiences and lessons learned with colleagues from different countries, and to find inspiration from various successful projects and initiatives.
It is a chance to develop within Quant and demonstrate value to our customers. An important part of the program is the individual project each participant identifies and presents at the end of the course.
– These projects benefit not only Quant, but also our customers. The projects have been fantastic!, William says.
– We have for example seen completed projects on safety improvements, implementing 5S, improving lighting and environmental considerations, plant performance improvement projects, and much more. These projects help keep us safe, save the customer money, and help make the business more sustainable.
A great learning opportunity
Throughout the years, many successful projects have been completed that solve Quant and customer challenges and find new solutions to help customers improve their business.
– I have been extremely impressed by the depth of the projects. We are not talking simple things or just doing something to get your certificate, but really great work to support our customers and our business, William says.
The project can be related to any of the subjects covered in the course, such as safety or sustainability, customer service, delivering excellent maintenance, and improve financial performance. Just as the Site Management Training Program itself, the projects are a hotbed for innovation and inspiration.
– I think that both the projects and the program are really exciting! I enjoy teaching the class, but also learning from the people participating. It is a great learning opportunity for all of us!