juni 16, 2021
Outsourcing maintenance: A partnership taking the production plant to a new and modern level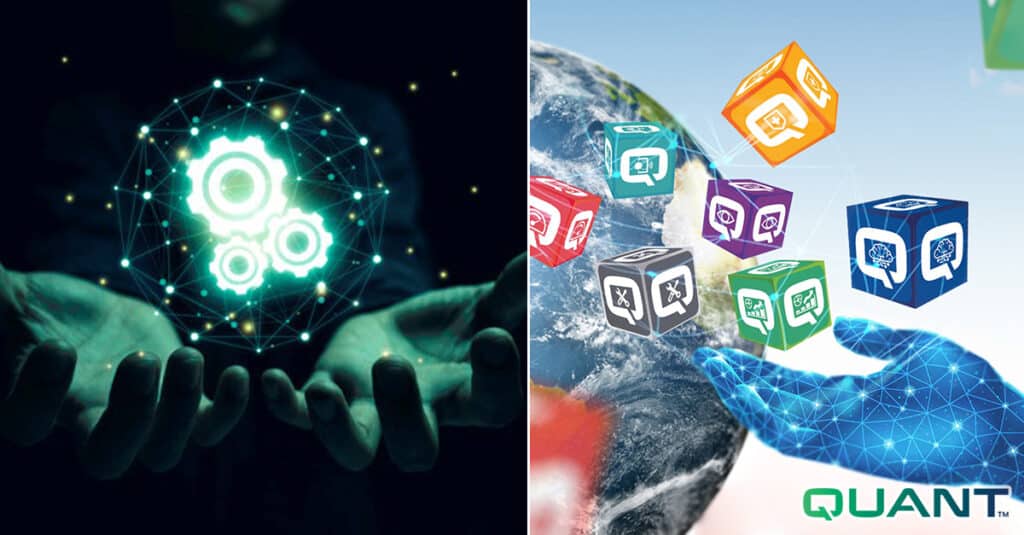 Modern technology, digital tools, and processes for performing maintenance in the most safe and efficient way, are developing very fast, making in-house digitalization and maintenance optimization challenging without an external maintenance partner. A maintenance partner company can improve plant performance and plant efficiency with the support of different digital tools and maintenance processes, thus ensuring the customers' competitiveness in the marketplace. When both parties can focus on their respective core business, they will succeed together.
When partnering with Quant, customers are getting the support needed for identifying, integrating, and applying new technology and solutions, in an agile and cost-efficient manner.  The results include safety, cost optimization, and improved plant performance.
According to Peter Szalma, Quant Group Development Manager, many companies are under high pressure to digitalize, which requires a wide range of competencies and experiences. In addition, it is a complex and time-consuming process to evaluate the vast number of suppliers of different solutions.
– Since digitalization is such wide-ranging topic, it is very easy to get lost among alternatives and experts. Without extensive knowledge and experience in the field, it is difficult to determine what the most effective solutions are. Even if you define the areas that you would like to digitalize, which is already half of the success, the process is complicated, Peter says.
– Let's say that you want to buy a Computerized Maintenance Management System (CMMS). There are so many suppliers on the market, and yet it is difficult to do a good evaluation. Such systems are complex, and you need subject matter experts to make recommendations and decisions leading to long term success. Evaluation time can be significantly shortened if you have external experts doing it for you, especially if most of the work has already been done as it is part of their daily job.
Achieving a higher productivity in a safer way
Saving time is one of the significant benefits of a maintenance partnership with Quant, and the customer can use that time to develop their own core business. Another is that we take responsibility throughout the whole process – from implementation to maintenance and continuous improvement and development of the solution.
– We have already defined the digitalization areas that bring the most value in the shortest time, and we have proven solutions for all these areas. Hence, we can save our customers a lot of time. With our services, they can get a kick-start in their digitalization journey, Peter says.
He highlights quantEffect as one of the digital tools that can contribute to a higher plant productivity.
– Using quantEffect, we can understand the production losses, stoppages, product quality problems and similar disturbances. When we understand these problems, we can start to systematically eliminate them. And the more issues we eliminate, the higher plant performance the customer can achieve.
Another benefit from using Quant's digital toolbox is the improved safety.
– Generally, I would say our digital tools support our customers' in achieving higher productivity in a safer way. When it comes to improving the safety culture and decreasing the number of incidents, quantShield is a great contributor.
Contributing to long-term success
Having worked within digitalization and development for years, Peter has identified some common challenges when industrial companies are trying to digitalize. One is the difficulty to go from a pilot study to an effective solution. This is one area where partnering with Quant can really make a difference.
– Many of our customers have taken steps towards digitalization. They have often started a lot of projects, but not finished some many of them. And that is difficult, as it requires a lot of resources. Also, you need to have a clear goal for what you want to achieve. If you ask people to improve something, they will. But the question is how you make an improvement which also contributes to the long-term success of the company, Peter says.
– This is where Quant come in. By working together with our customers, we help them save a lot of time and use their resources in a more efficient way, improving safety and productivity in a sustainable and long-term manner.