December 17, 2021
Quant engineer awarded as one of the inspiring women in mining 2021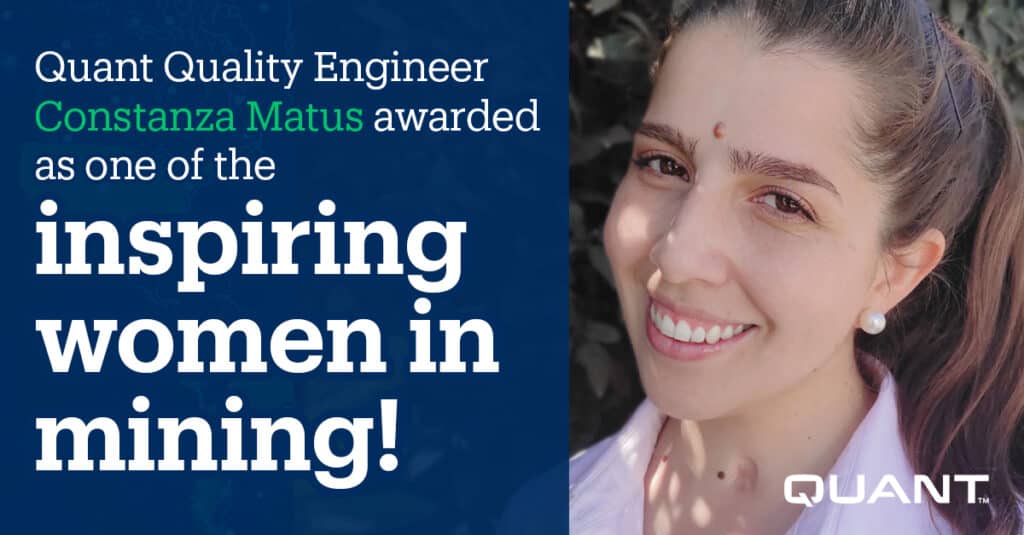 Constanza Matus, working as a quality engineer at our Andina site in Chile, has been chosen as one of the 100 Inspiring Women in Mining 2021 for the improvements implemented in the underground mine's warehouse system. Constanza was recognized in the Emerging Talent category and her testimony and contribution is published in a book together with all the winners.
Promoting women in the mining industry
The recognition was presented by Women in Mining, a NGO dedicated to promoting and highlighting the work of women in the mining industry. On the occasion, María José Abud, Undersecretary of the Ministry of Women and Gender Equity, expressed her pride for this initiative.
"We hope that these recognitions will be an engine for more women to get involved in the industry and continue to grow in it", she says.