December 28, 2022
greenDigi – a sustainable way of working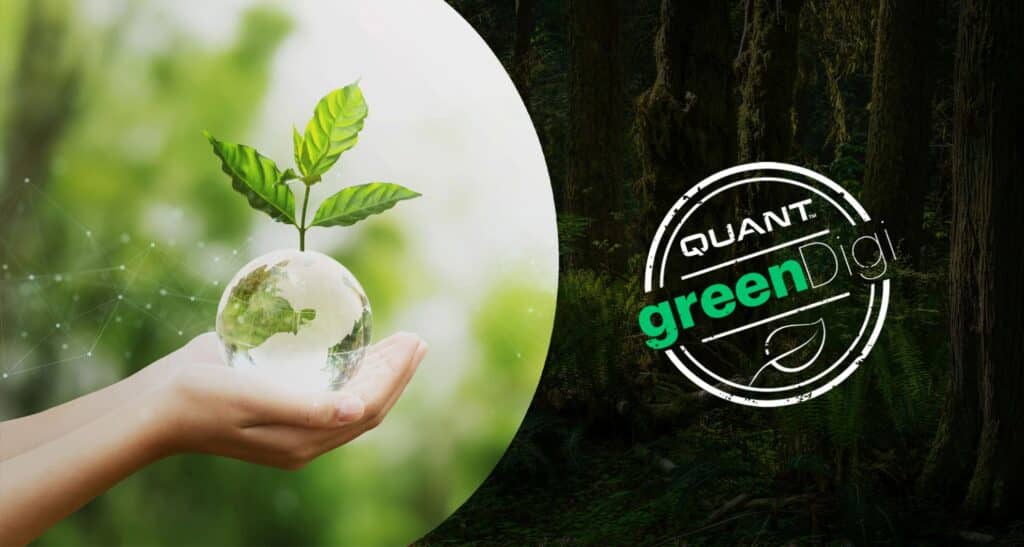 This fall, Quant launched greenDigi to raise awareness and knowledge among employees about sustainable IT, and how we all can work in a more sustainable way while working with digital tools. The initiative that followed was called "digital cleaning." It lasted for 5 days. The aim was to give users training and guidelines for how they could become sustainable users and clean up digital waste.
The results correspond to emissions for 3000 kilometers of driving.
Throughout the whole period, IT monitored the change in Quant's data storage. We managed to reduce data storage by a total of 5.6%, which in terms of CO2 emissions is equivalent to driving an average gasoline car for 3085 kilometers or 1917 miles. The most important aspect of the Digital Cleaning Week was to create a baseline for further action.

Recycled hardware
Now, as an additional initiative, we have recycled hardware such as laptops, desktops, monitors and docking stations. The first batch of devices were sent in late September, and we have now gotten the results. The weight of the recycled hardware was 25 kg, and that means that Quant has avoided a carbon footprint of 15,297 kg.

This new way of working is a great way to strengthen the culture, so Quant employees take stronger responsibility as sustainable users. This reflects Quant's vision: "Smart services for a sustainable world." Quant's greenDigi concept will continue.