---
Creating significant value for producer of power distribution solutions
Challenge
Enhance performance
and optimize costs
The customer, a producer of power distribution solutions with five major industrial plants in Europe, needed to improve maintenance operations to support the transformation to world leading operations, with ambition to improve output as well as cost ratios for all its plants. Some plants had been struggling over time with low technical availability (TA) due to low maintenance practices in combination with assets at the end of their life cycle. The ultimate objectives for the partnership were to leverage Quant's proven maintenance concept to enhance safety culture and performance, increase technical availability and optimize total maintenance cost per ton produced per site. Furthermore, the customer wanted to leverage the latest technology in terms of IoT to support output improvements and cost optimization.
Results achieved
Higher OEE and
technical availability
Technical availability was improved, from index 100 (base year) to 123 percent respectively 116 percent for bottleneck machines during the first three consecutive years of the contract. The early improvements were achieved through cultural transformation backed by a fact-based decision making based on data provided from quantWorx™, quantEffect™ and quantNumbers™. Initially the total maintenance cost per ton increased due to agreed investments in organization, processes, and digitalization. However, expected return on investment (ROI) was gradually met through higher technical availability and Overall Equipment Effectiveness (OEE) in the key process lines. In addition, service and safety culture was strengthened as well.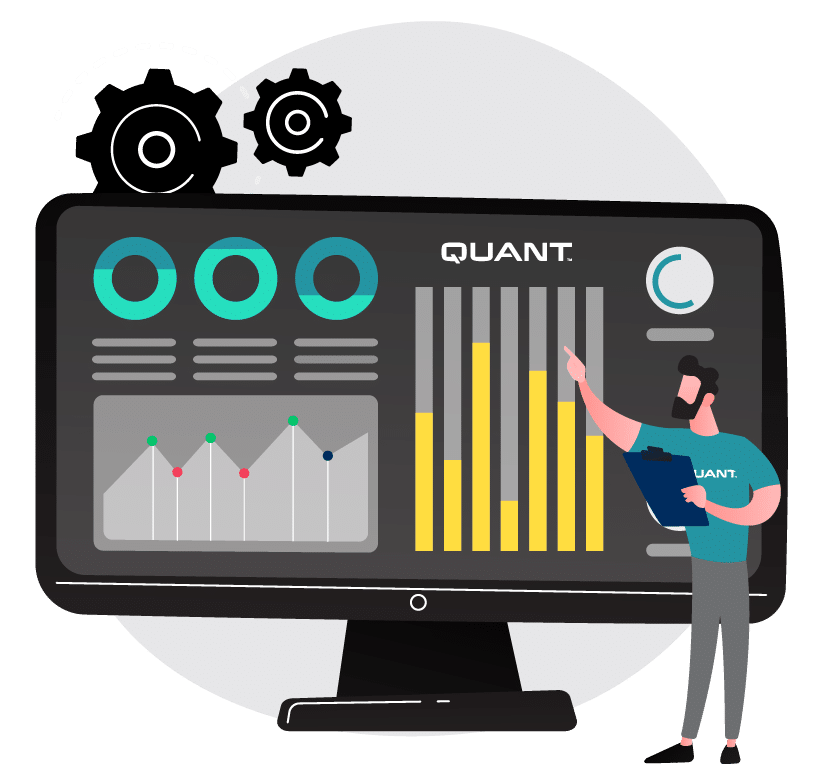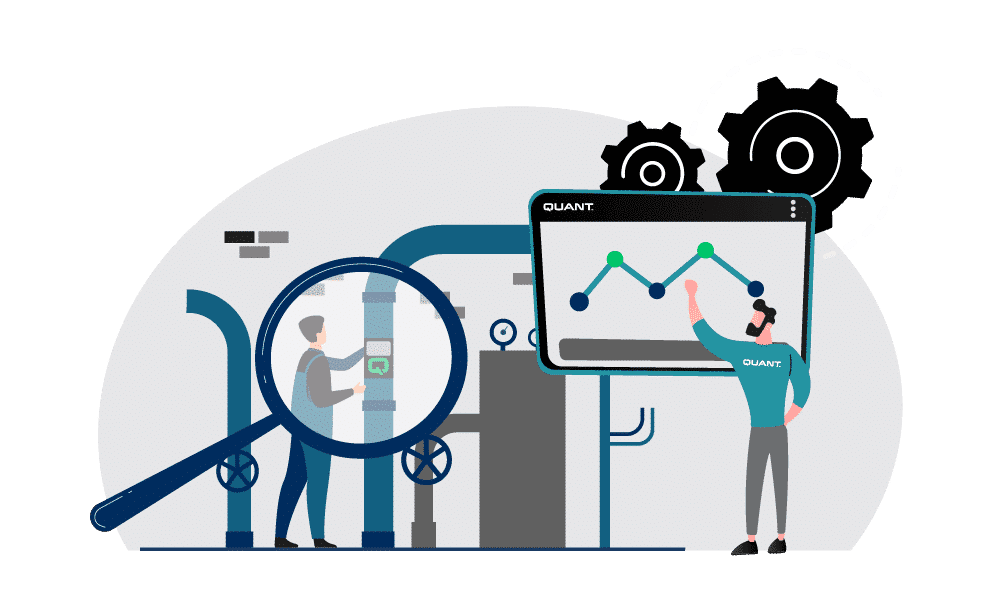 Get the full case!
Are you interested in
more details?
Get all the details about this case, our solution and how the results were achieved by downloading the full version of it below.

Curious about what
we can do for you?
With our wide network and solid experience, we can support customers in a wide range of industries and locations.