November 3, 2023
Quant Americas raises awareness about breast cancer during Pink October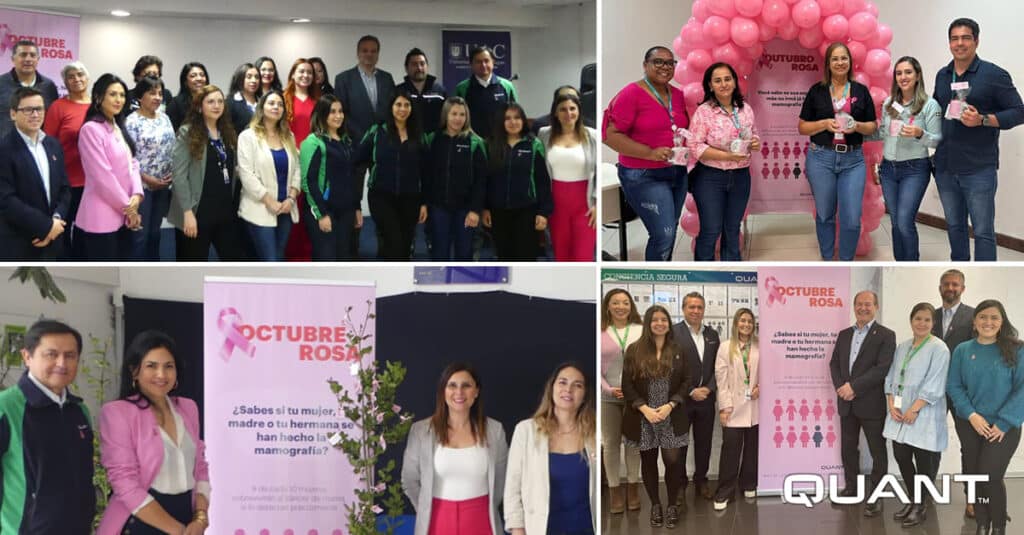 In the past month, Quant Americas joined Pink October, the global breast cancer awareness campaign, with the aim of promoting early detection of this disease, thereby caring for our employees, their families, and the communities in which we operate.
Throughout Pink October, we emphasized the importance of self-examination and mammography, as nine out of ten women could survive breast cancer if detected early, according to the World Health Organization (WHO).
In addition to distributing graphic material, based on information provided by the Arturo López Pérez Foundation, FALP, we conducted face-to-face and online webinars for all our employees in Spanish-speaking countries as well as in Brazil, which were also attended by our customers and representatives from the communities where we operate.
At Quant, we take responsibility for the physical and mental health of our people, and this campaign is part of our commitment.