March 31, 2020
Quant Americas obtained certification in four ISO standards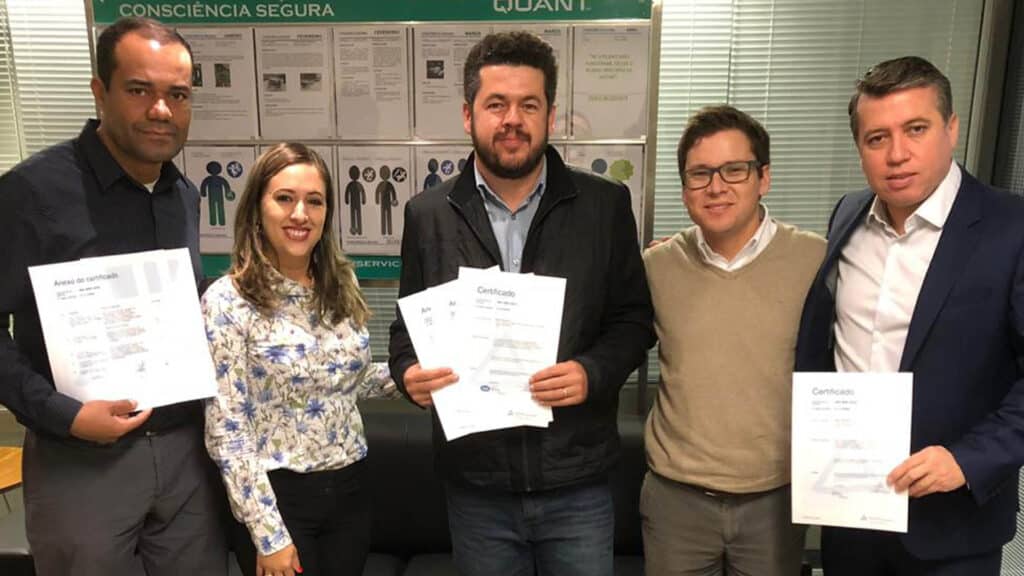 Quant Americas obtained certification in the ISO 9001, 55001 and 14001 standards in 2019, as well as the new 45001 standards, for its operations at sites in Chile and Brazil.
With these certifications, the company has positioned itself as a leader in the Latin American market through its accreditation in the new ISO 45001 standard on occupational health and safety management systems, which will substitute the OHSAS 18001 standard in 2021.
"We're working actively to achieve our objective of zero accidents. For that reason, we decided to implement the most stringent global standards to identify, minimize and eliminate sources of error that put our employees and the sites where we operate at risk", said Quant Americas People & Safety manager Patricio Ibarra.
These certifications substantiate and endorse our company's standards and work philosophy in the market, adding value and generating trust in the asset management and maintenance optimization services that Quant Americas provides in the region's key markets.
It should also be noted that additional Americas sites will also receive certifications in the coming weeks, as established in our company's internal plan to certify all Americas operations during 2019 and 2020.