June 16, 2023
Inspiring meeting between students and Quant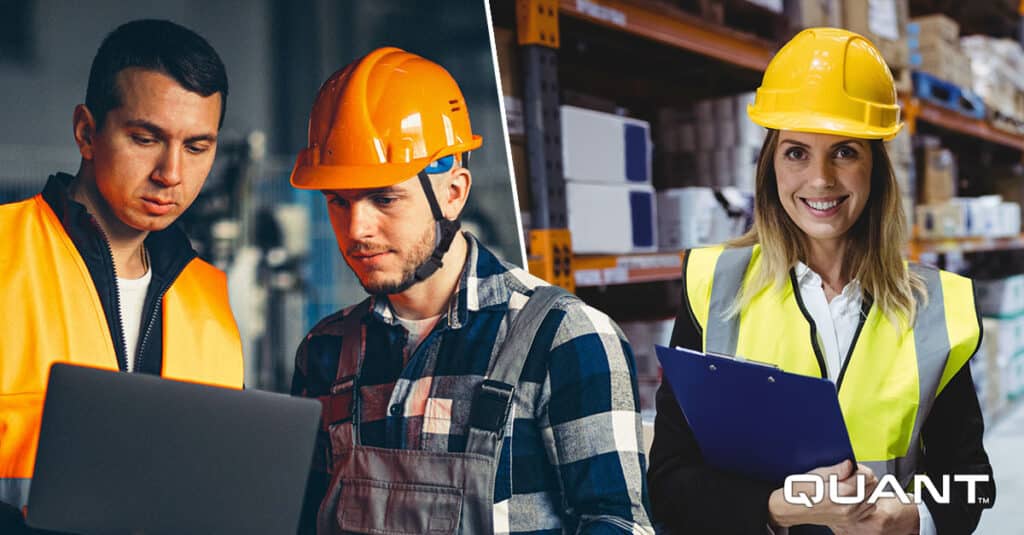 Recently, some of our employees from Quant in Figeholm, Sweden, attended a breakfast where they had the opportunity to meet students who are training to become electricians and automation technicians. The occasion was an opportunity for both students and local businesses to meet and network.
– This is a great initiative, valuable for both the students and us as potential employers, says Urban Lind, Site Manager for Quant in Figeholm.
Etec Technical Education in Oskarshamn, Sweden, has several education programs focused on electricity and automation, among other areas. The school has good cooperation with the industry and close contact with companies in the region. Among other initiatives, there are opportunities for the students to meet representatives of various companies, and recently Quant attended a breakfast, where we had the chance to interview the students about their examination projects. The students also presented their installations of various solutions for controlling motors, alarms, and lighting.
– This is a great initiative, not only since the students get to see what companies in the area that want to hire, but also for us who get the opportunity to ask the students about their plans for the future, says Urban Lind, Quant's Site Manager in Figeholm.
Together with Lars Karlsson, who works as an engineer on the site, he participated in the meeting organized by Etec.
"Always interested in recruiting competent employees"
At Quant's site in Figeholm, we have fifteen employees working as, for example, technicians, engineers, and electricians. Having a close cooperation with schools in the area is important, not only from a recruitment perspective but also because it is interesting and inspiring to see what the students have been working on.
– Many students that we have met are very talented and have good solutions to various challenges. So, it is inspiring and instructive for us to meet them and see what they have worked on during their education, Urban says.
– From a recruitment perspective, it is of course also good. We are always interested in recruiting competent employees, so being able to establish a network with potential future colleagues already during their education period is valuable.