marzo 7, 2022
Reaching 1000 days without Lost Time Incidents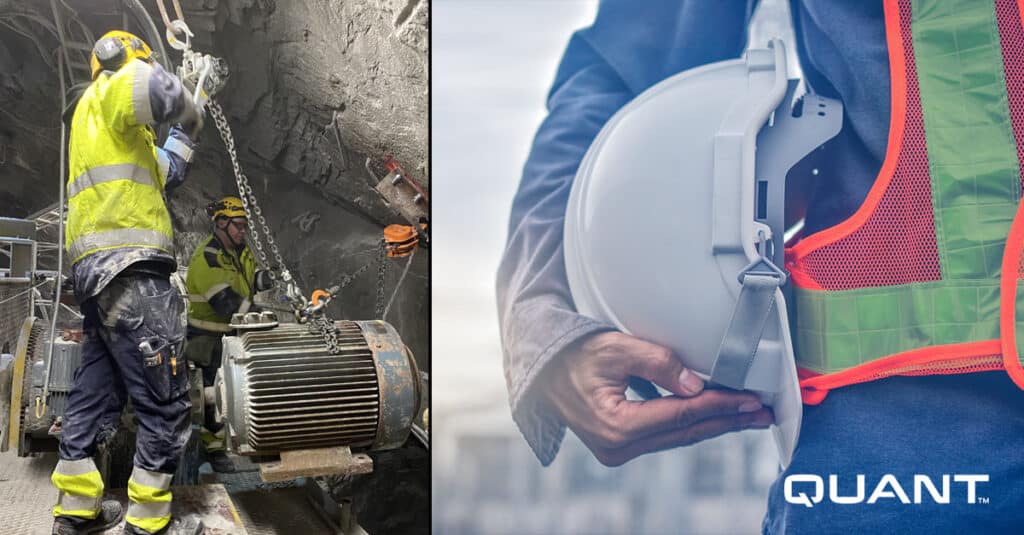 Recently, our Service Center team in Lohja, Finland, reached 1000 days without Lost Time Incidents (LTI). According to supervisor Kristoffer Granström, the keys to the success are good safety tools, the internal support network and the great team spirit.
The Service Center team is based in Lohja in southern Finland. The employees on this site works as a support team to the other Quant sites in the area, and are involved in various special projects as well as in regular tasks such as working with breakdowns and preventive maintenance. It is one of three support units in Finland, working with different customers in a wide range of industries.
Recently, the Lohja team celebrated 1000 days without Lost Time Incidents!
– I am very impressed by the team and their achievement, says site supervisor Kristoffer Granström.
Risk assessments are one key factor
He points out that the team works in a wide range of industrial environments – one day the work may be done in a modern plant, and the next day, they are working in an underground mine 350 meters below ground.
– The working environment varies a lot, which is a challenge. I am impressed that they can manage to work safely and adapt their safety thinking so quickly from day to day, Kristoffer says.
– Another thing that you might not think about is that they are driving a lot, to different sites and in different weather conditions, which is a safety risk. We always do a risk assessment before driving, making sure that there is nothing wrong with the car and that there is enough time for the drive.
Risk assessments are crucial also in the daily work. Every employee makes a risk assessment before each maintenance task, which Kristoffer sees as an important part of creating a strong safety culture.
– The working environment has a big impact of course, but safety also comes from the individual, how we as individuals think and act.
Great internal network supporting the safety work
The risk assessment tool and other safety related tools are one of the keys to the success, according to Kristoffer. He also emphazises the support from the regional safety team, led by safety manager Iiris Paavisto.
– When it comes to safety, we have a great network within Quant. The safety team is helping us a lot, so they have definiately contributed to achieving this. If you for example have any questions, they are always quick to support and to help you find the information needed.
Another important key behind the success is the strong team spirit. It is a small group working in the maintenance team in this unit; four mechanics and three electricians. When gathering in the mornings, safety discussions often come up after the daily tasks have been handed out.
– We often have a cup of coffee and talk about what each person is going to do during the day. Then our employees often give each other tips and feedback, like "remember to check this", and "this tool is good for doing that", and so on. Short briefings strengthening the safety culture, and also the team spirit, which I think contributes to achieving goals like this, Kristoffer says.