28 huhtikuun, 2022
Quant Sweden ja Exeger ovat allekirjoittaneet kunnossapitosopimuksen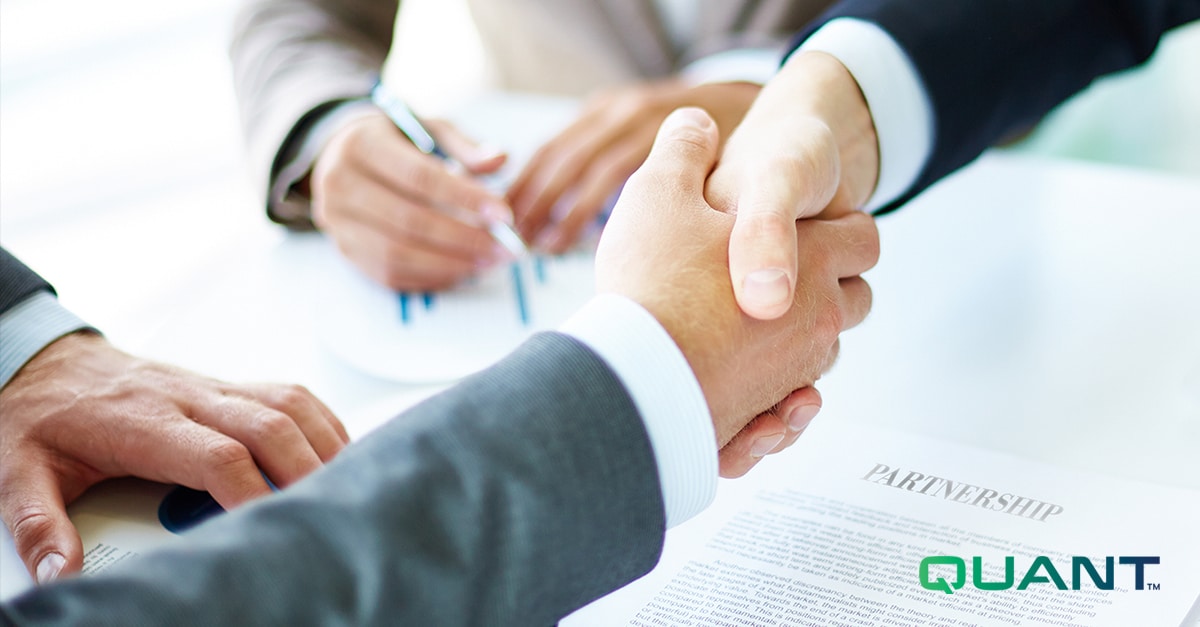 Quant Sweden on allekirjoittanut kunnossapitosopimuksen Exeger Operations AB ("Exeger") kanssa. Kunnossapitokumppanuus koskee kahta toimipistettä Tukholman alueella, jossa Quantilla on tärkeä rooli tukea Exegerin matkaa kohti huippuluokan tuotantoa.
Exeger on syväteknologiayritys, jolla on ainutlaatuinen aurinkokennoteknologia, joka muuntaa kaikenlaisen valon sähköenergiaksi. Allekirjoitettu sopimus on Total Maintenance Partnership (TMP) -sopimus, mikä tarkoittaa, että Quant ottaa kokonaisvastuun laitosten kunnossapitotoiminnasta. Vastuu siirtyy Quantille huhtikuusta 2022 alkaen.
"Olemme erittäin ylpeitä ja iloisia Exegerin meille osoittamasta luottamuksesta. Lisäksi tämä on loistava tilaisuus laajentaa toimintaamme Ruotsin teollisuussektorilla ja luoda upea referenssiasiakkuus greenfield-konseptillemme Ruotsin markkinoilla", kertoo Patrick Svensson, Sales and Business Development Manager, Quant Europe.
"Ei ole epäilystäkään siitä, että jokaiselle teollisuusyritykselle on elintärkeää keskittyä kunnossapitotoimintoihin, mikäli tavoitteena on saavuttaa huippuluokan tuotanto. Siksi Exeger aloittaa vahvan yhteistyön yhdessä Quantin kanssa, joka on teollisuuden kunnossapidon globaali markkinajohtaja", kertoo Nicklas Jonsson, Chief Operating Officer and Chief Product Officer at Exeger.