mayo 21, 2021
Improved safety and efficiency using temperature sensors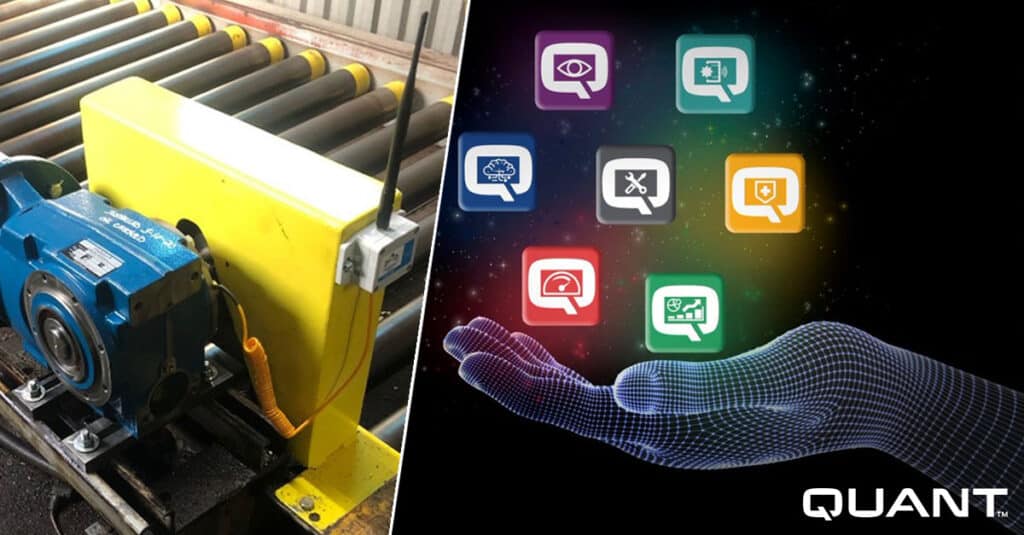 At one of our customers' sites, we have increased production efficiency and asset reliability using temperature sensors. Interfacing them with Quant's IoT platform called QuantPredict Common Core and the local CMMS (Computerized Maintenance Management System), the data can be used for shifting from a time-based to condition-based maintenance.
"Ultimately it is going to reduce the time required of our maintenance technicians from performing redundant tasks to dedicating our resources on other plant performance improvement projects and practices", says William Hickey, Quant Operations Manager North America.
"The system is also capable of predicting equipment malfunctions, before they would cause the loss of valuable production time", says Peter Szalma, Quant Group Development Manager.
William goes on to say, "In 2018, Quant installed the first temperature sensors for our customer, a major home appliance manufacturer with global presence. The equipment on site is spread out over a huge area and the main reason the sensors were applied. We found that Monnit Sensors had a good platform that can be accessed on your computer or cellphone, and the sensors were economical, robust, and very accurate. A normal operating range for each gearbox can be programmed with upper and lower limits. Any temperature sensed outside of this window indicates an abnormal condition and autogenerates a request to our local CMMS via an interface with QuantPredict Common Core, our system designed specifically for Predictive Maintenance. A member of our technical staff responds to these requests within minutes and facilitates appropriate action. The success of our initial trial led to a customer decision to fully implement this process at our site."
Increasing safety and minimizing downtime
There are several benefits of the sensor installation, beyond the possibility to migrate from a time-based to a condition-based maintenance system; it gives real time information of a fault that is traceable to a specific asset that can be used to analyze asset history and health. Lastly, you get advanced notice before failure; allowing time to plan our repairs which results in either eliminating or minimizing downtime.
Adam Finlay, Quant Reliability Engineer and Site Manager, also highlights the safety benefits that come from being able to plan the maintenance.
"Planned downtime is always much safer than emergency orders. We can plan the repair in advance, reviewing the risks and taking all the actions necessary to protect the equipment and the safety of our people".
The sensor installation being hailed a success, Adam sees several other areas onsite where different kinds of sensors could be used.
"We have identified other types of sensors that we are trying out right now, which might be added to the arsenal of predictive maintenance. There is a vast array of sensors out there, but you must determine how to turn this into value for the customer."