2 helmikuun, 2022
Quant sign extension agreement with ABB Switzerland Ltd, Turbocharging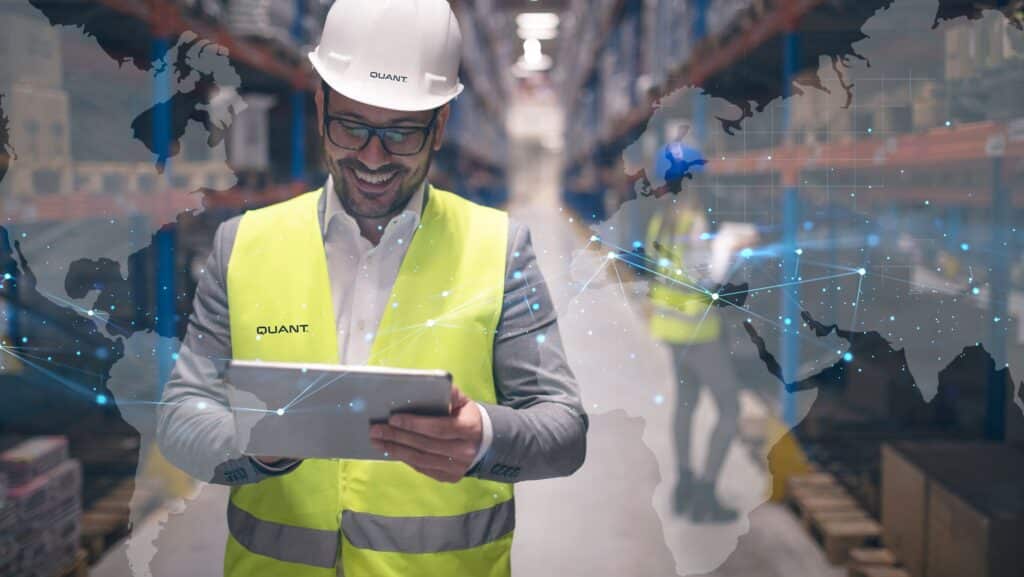 Quant has shown its strong position as a forerunner in the field in Europe, specifically during the last year. The company has put effort and focus on developing the current digital toolbox to expand into analytics and artificial intelligence. Quant's desire to drive development in its tools and processes and achieve success together with its customers has brought new partnerships and strengthened the current ones. Quant has announced several new contracts in Europe during the last year, and the latest news concerns the strong cooperation with ABB Switzerland Ltd, Turbocharging in Baden, Switzerland.
Quant, a maintenance expert, offers innovative digital solutions for industrial use. Intelligent maintenance integrates safety management and digital solutions with industrial processes and methods.
Industries have moved to use more and more digital tools and automation solutions that are easy and quick to deploy. Quant has several digital tools that enable the management of industrial maintenance with fact-based information and with the impact on plant safety and operational efficiency.
In addition to increasing production efficiency, improved safety management is a significant benefit when using Quant's systems. Statistical information about the company's safety risks is easily obtained and corrective measures can be taken immediately.
Optimizing maintenance also extends, for example, the service lifetime of equipment and the unnecessary energy consumption caused by downtime. Quant considers it important that new solutions can also be used to minimize the environmental impacts in accordance with the principles of sustainable development.
Long cooperation with ABB Switzerland Ltd, Turbocharging
Quant has worked as a maintenance partner for ABB Switzerland Ltd, Turbocharging for several years already.
–We have an open and strong maintenance partnership with ABB Switzerland Ltd, Turbocharging and have delivered maintenance services and improved the production plant's availability, says Quant's Site Manager Thomas Allenspach.
–For the future we have, together with the customer, identified the development targets and created an implementation plan, for how to go forward together. For example, one of the focus areas are investment projects, which we are going to implement in our stronger cooperation, says Allenspach.
Safety culture is important value for both
-Safety plays the significant role in our and in our customers' way of working. Safety is most important for both of us, and it comes always at prior number one, and we both appreciate how our teams work to improve safety at the site. In Quant safety thinking is part of our DNA, and we truly want to support our customers to create an even more safe place to work, says Allenspach.
————————-
ABB Switzerland Ltd, Turbocharging is a technology and market leader in the manufacture and maintenance of turbochargers for 500 kW to 80+ MW diesel and gas engines.
With 100+ ABB-owned Service Stations worldwide and 200,000+ ABB turbochargers in operation across the globe on ships, power stations, gen-sets, diesel locomotives and large, off-highway vehicles ABB Switzerland Ltd, Turbocharging is committed to building the best turbochargers in the business and assisting customers to maintain those turbochargers in peak condition and at optimum performance throughout their entire lifecycle.