fevereiro 4, 2022
Predict and prevent production failures with data-driven maintenance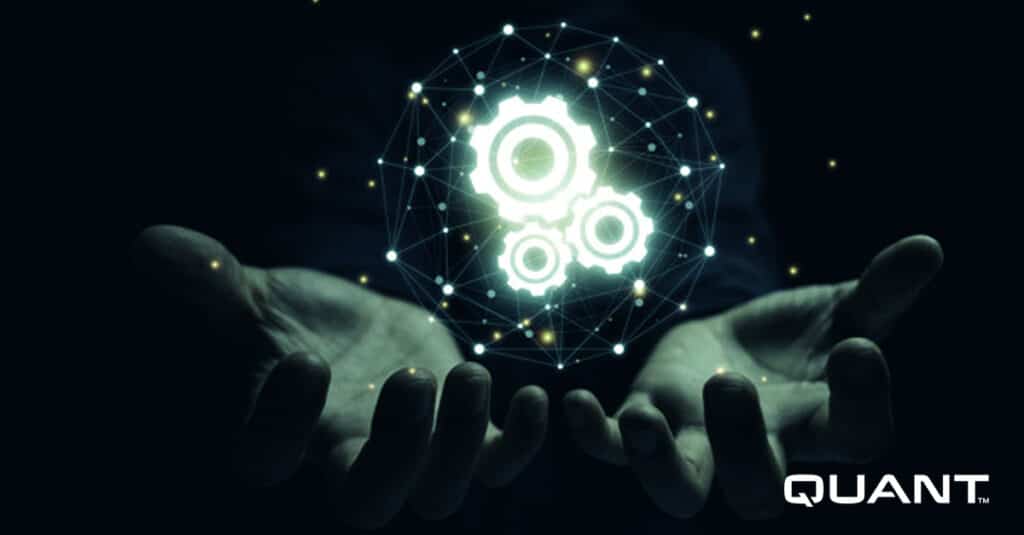 In Estonia, remote sensors connected to quantPredict are used to give insight into the status and health of crucial production equipment. The data gathered supports the shift towards a more modern, time-based maintenance approach where production failures can be predicted and prevented, making the maintenance work safer and more efficient.
At one of our customer sites, at ABB Motors and Generators Factory in Estonia, the Quant maintenance team has been installing several types of remote sensors to support the prediction and prevention of asset failures and subsequent production loss. Connecting the sensors to the cloud-based monitoring system quantPredict, the Quant maintenance team gets a more in-depth overview of the status and health of the production equipment in real time.
Different types of sensors have been installed in critical production equipment, giving important insight into different stages of the production process, hence making it possible to better plan the maintenance work.
– When we started the shift towards smarter maintenance, we mapped the critical processes of the factory and checked our maintenance strategies for the same areas, Tarvi Olli, Quant Site Manager, describes the beginning of the journey.
"Giving us powerful input"
During the process we noticed that at one critical stage, where the produced component dries in the oven, our maintenance team manually collected vibration data on a monthly basis. There were several aspects that made us to search for a smarter solution for this operation:
• Elevated safety risk of climbing on top of the oven when collecting the data;
• Interpreting the collected data due to the cyclic process of the oven was complex and we were only able to pick up major deviations.
After getting vibration information connected to quantPredict, we almost immediately noticed further improvement possibilities. When analyzing the data collected, we noticed certain patterns, allowing us to teach the quantPredict algorithm to detect when the major maintenance overhaul will be due.
– Now, quantPredict automatically generates work orders into our maintenance planning system with a sufficient lead time also for the overhaul works. That is giving us a powerful input for maintenance work planning and workload levelling, says Tarvi.
A data-driven maintenance process
quantPredict is one of the products available in Quant's digital toolbox, enabling the prediction and prevention of production failures. It supports various types of sensors and sensor manufacturers, making it possible to set alarm limits for multiple machine health parameters. The cloud-based system sends automatic notifications by email and to the maintenance system of choice, enabling a modern and effective maintenance approach. Also, the safety level is increased as a bigger part of the maintenance work can be done in more controlled manner.