dezembro 18, 2020
Stop for a moment and make time for your co-worker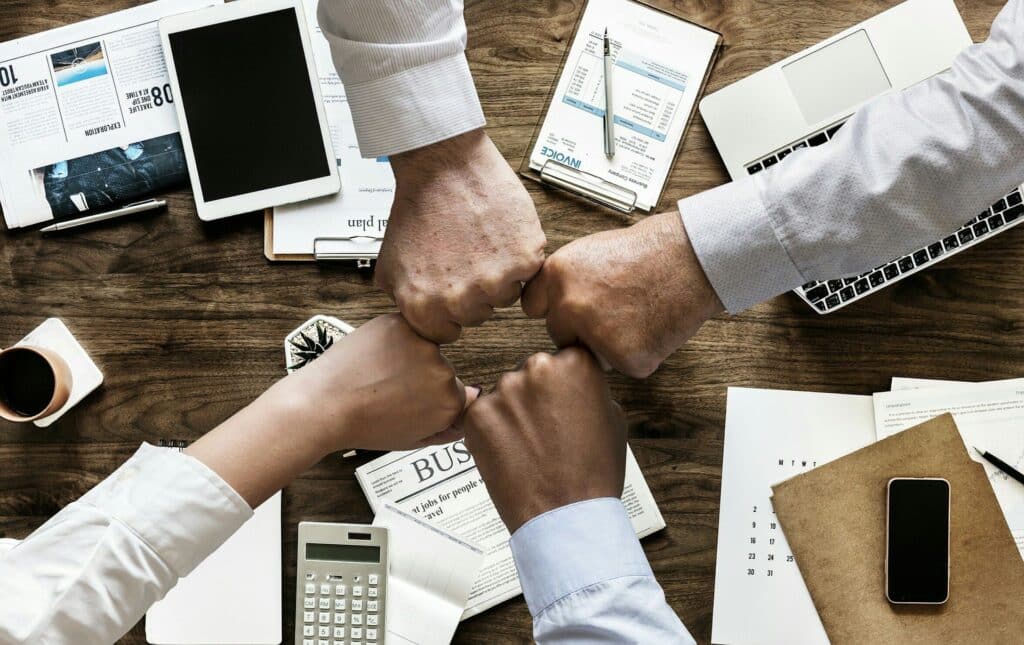 When it comes to occupational safety, stopping is of great importance so that we can perform our job safely without physical injury. When it comes to well-being at work, we recommend the same thing – stopping. By stopping and asking our co-worker "how are you?", we give time to each other and listen. A small but genuine gesture which is of great importance.
Especially during such an exceptional time, the importance of team spirit is essential. Each of us is an important part of a big team and everyone certainly also wants to feel that it is true, and that their own contribution is appreciated.
But why are we often not showing our appreciation? Let's tell our team and co-worker when he or she has done a good job, and when something feels challenging, let's offer help. In addition to physical occupational safety, remember to also pay attention to mental well-being at work – make time for your co-worker and listen. Every team member is important.
Be genuinely present and listen
In the autumn, we did an employee satisfaction survey. Two sites in Finland had a tremendous positive change in the results. When we talked with the employees working at site, one significant issue emerged which had a positive impact on the results; a supervisor who is genuinely interested in how the employees are doing, their well-being, and their thoughts.
But how to show that you care, make time for employees and listen to them even in the midst of the rush? You might have to re-prioritize, giving your own time to another person and also being mentally present.
– There have been a few changes in the site manager position, which has certainly contributed to the results in the past. I have now been here as a site manager for over a year and our employees have, at least not yet, kicked me out, says Punkaharju's site manager Janne Toivanen with a little smile.
– I try to actively listen to our personnel. The discussion goes in both directions and ideas can and need to be brought up. Our teams know how to identify challenges and things that require development. That is why it is important that the discussion is good and everyone is encouraged to come up with new ideas. Another important thing is that we can also laugh together. The staff is our resource and opportunity, Janne says.
– Janne has been genuinely present all the time and he is interested in how I am doing. His strength is that he appreciates the whole team and that he also shows it. It is also important that Janne moves around a lot with us on the job site, says Juha Kosonen, Punkaharju's maintenance technician.
Is leadership rocket science?
Leading people and having a genuine presence is not rocket science, but it requires certain qualities from a person. Hurry and schedules affect supervisor work. However, in the midst of it, there should be no compromise on employee encounters and other things should be re-prioritized.
– Of course there are a lot of things that should be taken care of, but it's a prioritization issue and somewhere you have to find time for your employees. On site, we are only as good as our staff is. Prioritize time for people, Janne says.
– The fact that the supervisor listens is of great importance, then things are also treated differently. The feeling of being valued also motivates. When your supervisor genuinely ask how it is going, you really get the feeling that the employer cares about you, says Juha.
– Sure, we still have much to do, but I am happy to hear that that we have come so far, Janne.
Let's get back to the basics
Let's get back to the basics and show that we are genuinely interested in how our teams are doing. It conveys the feeling that everyone in our work community is important.
– New ways to work have come along and working methods have changed. It has been great to note that when we ask for help with something, we immediately go to find out how to get support. Here we have gone in a good direction and the feeling has changed, says Helsinki site's maintenance technician Jukka Nikunlassi.
– Of course, the feedback received sounds good and it is great that change has taken place. I started at site as an electrician myself, so I always think about things from the point of view as how I would have liked things to be if I had continued as an electrician. I think employees' satisfaction is the sum of many factors. The aim is to be active and listen to development ideas, says site's maintenance manager Henri Chi.
– We also have a satisfied customer, which certainly has a rewarding effect on the atmosphere and work. When the relationship with the customer is good, it is also reflected in the satisfaction of the employees, says site manager Niklas Saari.
Employee satisfaction and customer satisfaction go hand in hand. When we have motivated and satisfied employees, our customers are also satisfied.
– We have in our hands quite recent results of the employee and customer satisfaction surveys. There have been positive developments based on the results from both surveys, which is really great to note. Much has been achieved by this time, but we still have a long way to go. Most importantly, in this area, we focus on results between teams and agree on areas for development, involving all employees, says Quant Finland's HR director Petra Soidinsalo.