February 8, 2016
Quant safety results 2015 and outlook to 2020
February 8th, 2016 – We in Quant have set the ambitious target to be best in class in safety in 2020. I would like to give a bit more frame for this target. To be able to be best in class in safety means we are best among industrial service companies. What does this mean? We are able to benchmark against the actual situation and draw good estimations for the target level needed.
Quant had a lost time incident rate (per 200,000 working hours) last year (2015) at the level of 0,31. When comparing this result to U.S. industry averages (picture 1) we are not far from the average of petroleum refineries and clearly better than average of repair and maintenance services industry.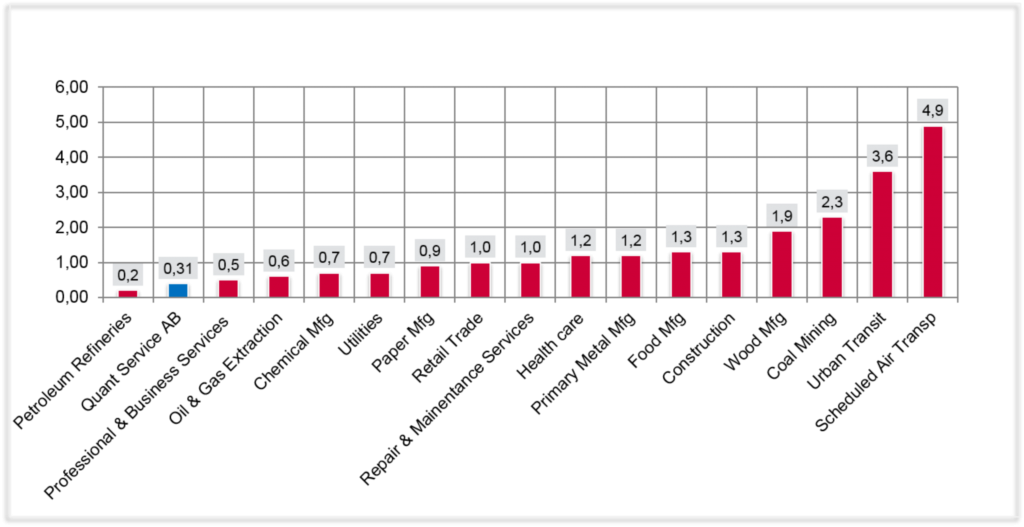 Picture 1. LTIR average results for U.S. industries in 2014 versus Quant, source: DuPont.
LTIR includes all incidents where our own employees, contractor employees or customer employees managed by us have got an injury where they have not been able to return back to work on following working day. When comparing Quant LTIR (of 0,31) to the best known industrial service company results (picture 2), the actual benchmark level is at around 0,10-0,15. Therefore the gap is at around the level of 0,15-0,2 to the best in class.
Picture 2. Quant LTIR and TIR compared to best known industrial service company. Source: DuPont.
If continuing from lost time incidents to total incident rate (TIR) which also takes into account incidents where the person have not sick leave but is able to return back for restricted duties or is treated medically and after that is returning back to his normal duties. This indicator is also calculated per 200,000 working hours. Quant result last year (picture 3) was 0,76 where best known industrial service company benchmark is at the level of 0,3. Consequently our gap in TIR to the best in class is 0,46.
Picture 3. Quant TIR results 2012-2015.
Assuming our competitors also develop their safety culture and results – we could estimate the level of best in class in 2020 to be LTIR <0,05 and TIR <0,2.
To reach this level we have set following pace for development: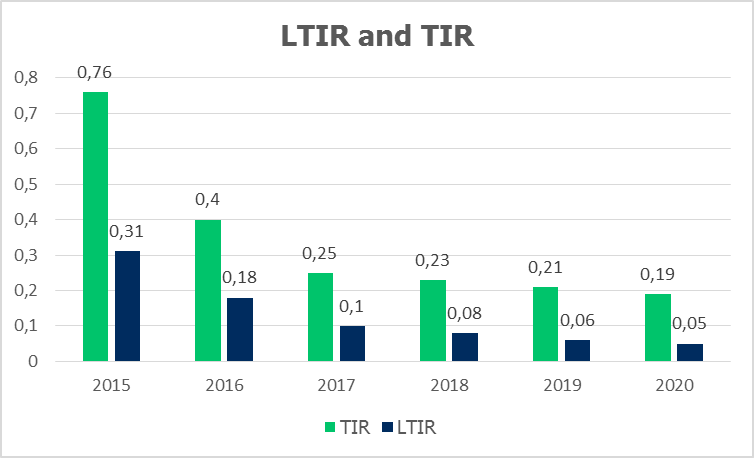 Picture 4. Quant improvement pace.
Even though this article describes safety results and improvements for lagging indicators we acknowledge that reaching safety improvements happens by focusing on people, culture, leadership and leading indicators.
At Quant, we are committed to delivering our services responsibly and safely, preventing harm to our employees, contractors, local communities and the environment. Our aim is zero harm and that we work to become and remain the best in class in safety. To reach this, we believe all incidents and occupational illnesses can be prevented.
For more information, please contact:
Mika Puontila
Phone no: +46 72 718 50 72
Email: mika.puontila@quantservice.com